Acid Edition Lineup
World Barista Champion

Dale Harris at HASBEAN

'La Chorrera'
Colombia
Washed
UK 🇬🇧

World Cup Tasters Champion

Lajos Horvath at Casino Mocca

'Dame Dabaye'
Ethiopia
Washed

Hungary 🇭🇺

Coffee Masters Champion

Ben Morrow at Manhattan Coffee

'Sweet Valley'
Colombia
Natural
Netherlands 🇳🇱

World Coffee Roasting Champion

Audun Sørbotten at Audun Coffee

'El Lechero'
Peru
Washed
Poland 🇵🇱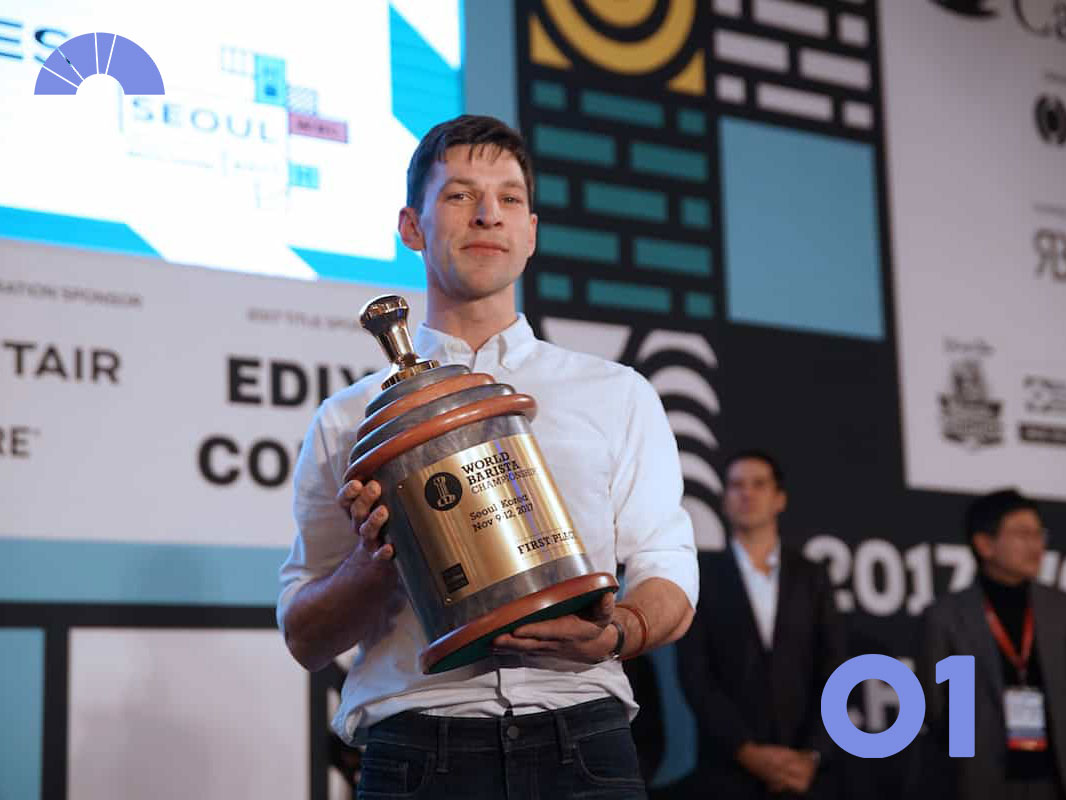 World Barista Champion
2017 World Champion Dale Harris at HASBEAN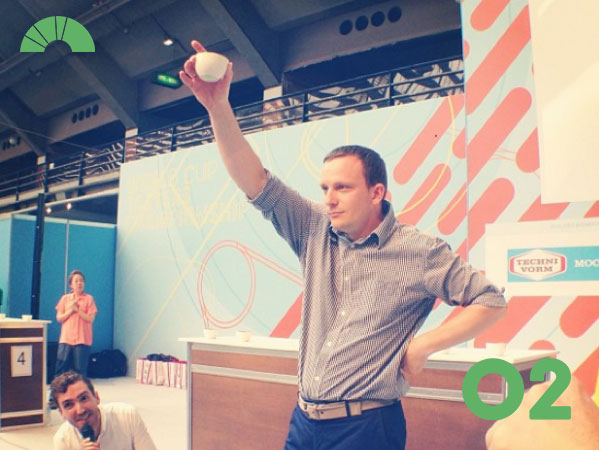 World Cup Tasters Champion
2013 World Champion Lajos Horvath at Casino Mocca
Coffee Masters Champion
2015 (London) & 2016 (NYC) Champion Ben Morrow at Manhattan Coffee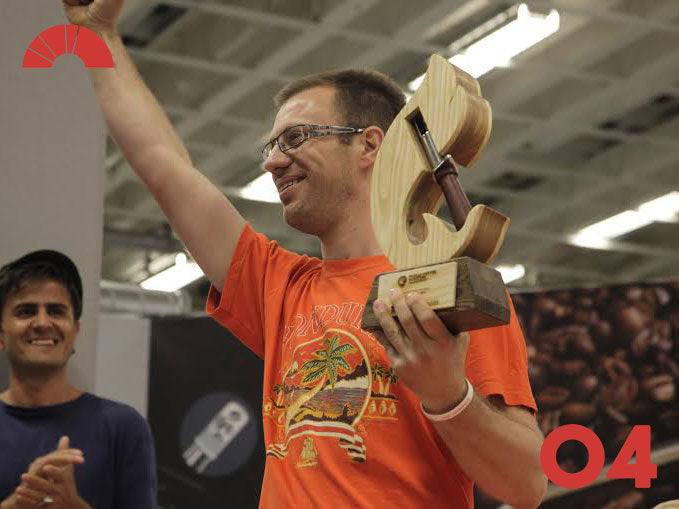 World Coffee Roasting Champion
2015 Champion Audun Sørbotten at Audun Coffee
HASBEAN
'La Chorrera'
Origin: Colombia
Roast Type: Filter
Process: Washed
Region: Huila
Variety: Caturra
Altitude: 1735m
Sold Out
Hasbean
Founded nearly 20 years ago, Hasbean is one of the "classic" specialty coffee roasters in the UK. Under the leadership of 2017 World Barista Champion Dale Harris, Hasbean has been (pun intended!), like so many world-class roasters, competing, winning and building on these successes consistently. They even recently reinvented their packaging design going for a clever colour scheme to categorise their coffees and is taking Hasbean in an exciting new direction!
Casino Mocca
'Dame Dabaye'
Origin: Ethiopia
Roast Type: Filter
Process: Washed
Region: Oromia
Altitude: 2000m
Sold Out
Casino Mocca
The idea of Casino Mocca was born in 2013, when founders Lajos, Szabolcs and Zoltán – all three participants in barista competitions – felt a lack of roasters who are competent, consistent and are willing to be progressive & experimental locally. They became the first and only specialty roaster in Hungary and have been meticulously polishing their quality and pushing the Hungarian specialty coffee scene to the next level!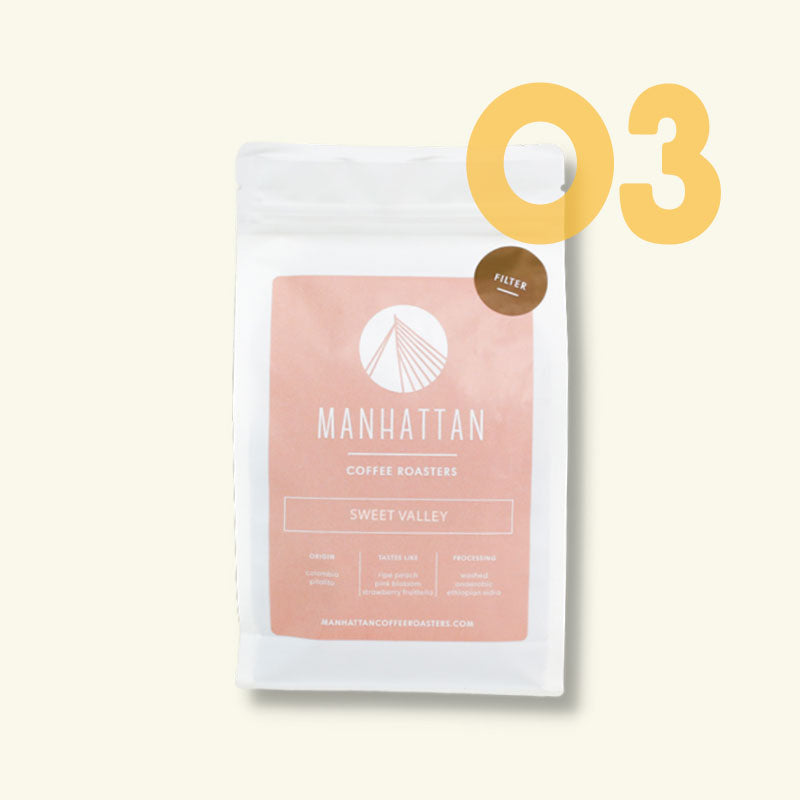 Manhattan Coffee Roasters
'Sweet Valley'
Origin: Colombia
Roast Type: Filter
Process: Natural
Region: Valle del Cauca
Variety: Hybrid of Caturra
Altitude: 1800m
Sold Out
Manhattan Coffee Roasters
Manhattan Coffee Roasters was created by the coffee champions Esther Maasdam and Ben Morrow. "Coffee, people, ambition. This is what makes us thrive for unparalleled flavour" and this is what it's all about at Manhattan, sharing with the whole world a selection of competition coffees, focusing on mind blowing and exceptional beans, unique and small lots born from close cooperation with producers.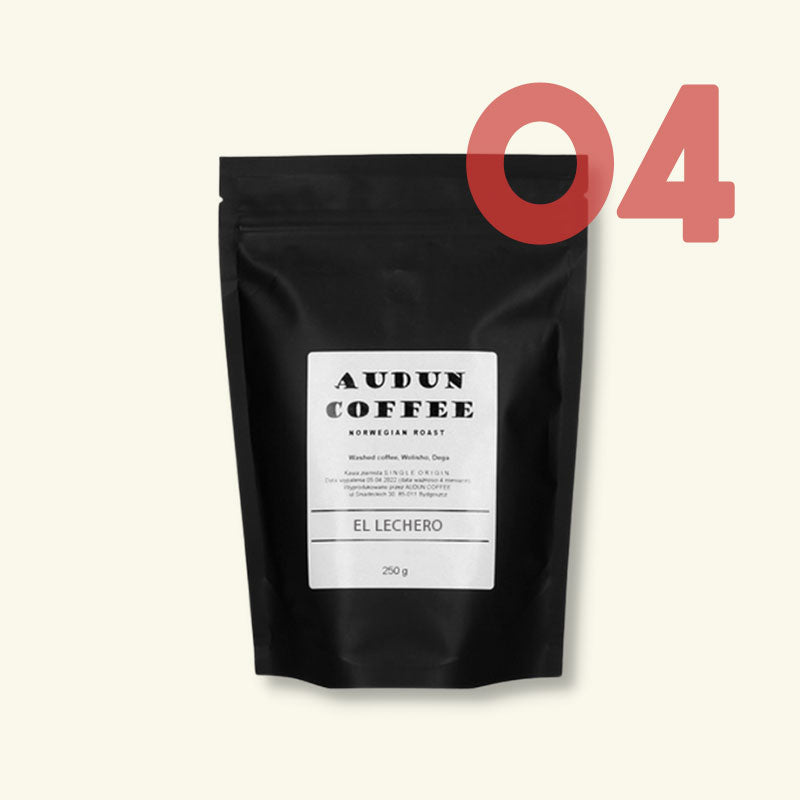 Audun Coffee
'El Lechero'
Origin: Peru
Roast Type: Filter
Process: Washed
Region: San Ignacio
Variety: Caturra, Yellow Cattura
Altitude: 1870m
Sold Out
Audun Coffee
The many different lives of Audun Sørbotten: he is a biochemist, he worked at Solberg & Hansen for 8 years in his homeland Norway and won the Nordic Roaster Competition in both 2011 and 2012, then moved to Poland. 2014 was the year when finally Audun opened his own roastery in Bydgoszcz and it took him just one year to become the winner of the World Coffee Roasting Championship in 2015!

Champions Edition Live Cupping Video